Summer High Camp
Registration for Summer 2022 is now open!!
Looking forward to adventuring in the backcountry with you soon!
Summer High Camp
Led by our certified and knowledgeable team of guides, Zephyr Point High Camp is a four to five-day backpacking expedition. Each session campers and guides will hike and camp within the diverse forests, wide open grass meadows, granite cliffs and alpine lakes throughout the Lake Tahoe Region. This is a unique summer adventure, designed to give middle school and high school students an opportunity to learn the skills of backcountry camping.
High camp is an educational and exciting adventure for students of all abilities and experience levels. By the end of their course, participating students will be able to demonstrate their comprehension in areas such as backpacking, map and compass navigation, Leave No Trace ethics, and knowledge of Tahoe basin trees and wildlife.
Zephyr Point provides all backpacking equipment needed such as, packs, tents, stoves, etc. See you outside!
Please note, all campers must complete the medical release form and waivers 14 days prior to the first day of camp.
Example itinerary:
Day 1:
Camper arrival and check in
Team building and get to know you games
Lunch
On site practice camp set up
Orienteering lesson
Dinner
Outdoor movie night
Day 2:
Breakfast
Gear check
Learn how to pack a pack
Load up vans and head to Meiss Meadow trail head
Lunch
LNT lesson
Arrive at Meiss Meadow and set up camp
Recreation time
Dinner
Dessert and games
Day 3:
Breakfast
Pack up and head to Round Lake
Lunch
Arrive at Round Lake and set up camp
Swim and Free time
Orienteering Scavenger Hunt
Dinner
Dessert and games
Day 4:
Breakfast
Pack up and head to Dardanelles Lake
Lunch
Arrive at Dardanelles and set up camp
Swim and Free Time
Knot lesson
Dinner
Dessert and games
Day 5:
Breakfast
Pack up and head to the vans at Big meadow Trail head
Lunch at the vans
Head to Spooner crag for climbing adventure
Head back to camp for pick up and goodbyes
Example route and packing list:
Check out this years High Camp Journal below:
---
2022 Details:
Dates:
| Age | Dates |
| --- | --- |
| Middle School | June 20-24 |
| Middle School | June 27-July 1 |
| High School | July 11-15 |
Rates:
| Grade | 2022 Rate |
| --- | --- |
| Middle School | $580 |
| High School | $580 |
| Leader | NA |
Non-refundable deposit due with registration: $100 per participant
Balance due 14 days prior to program start
Please don't let lack of funds be a hindrance. If you need help, don't hesitate to let us know and we'll see what we can do!
For registration assistance, please call the Program Ministry Coordinator/Registrar for information at 775-588-6759 x 113.
COVID-19 Safety Policies and Protocols
Here at Zephyr Point, the health and safety of our guests is always our first priority. As the COVID-19 pandemic continues, we are committed to crafting inclusive policies that will allow us to open all of our programs for Summer 2022. This requires creativity, logistical effort, and commitment on behalf of both Zephyr Point staff and program participants alike, and we thank you in advance for your commitment to keeping our community safe.
By registering for a Zephyr Point Summer program, you agree to follow the policies and procedures outlined in our  Summer 2022 Program Safety Plan (v3). Please be sure to review the policies for the program you will be participating in BEFORE registering. All of the policies in this plan are based on recommendations and directives from the following agencies and organizations: 
Centers for Disease Control (CDC)

State of Nevada Declarations and Guidance

Douglas County Department of Health and Human Services

American Camping Association (ACA)
Of course, these guidelines are subject to change as the pandemic shifts, so please plan to check back for revisions of this safety plan between now and the week prior to your scheduled program (the date at the top of the document will indicate the last revision). Any major policy changes will be sent directly to registrants.
---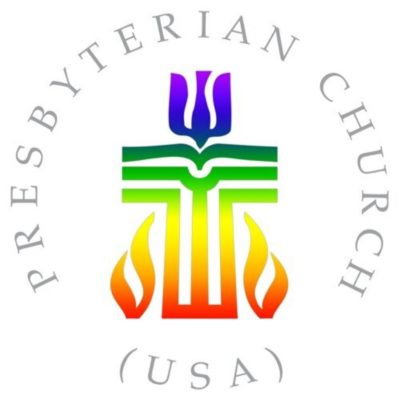 At Zephyr Point Youth Camps, we aspire to create a sacred space where all campers can learn, grow, and thrive in a safe and inclusive environment. We welcome and celebrate the diverse identities and experiences of young people and strive to facilitate an equitable camp experience for youth of all gender identities or expressions, races, ethnicities, sexual orientations, religious or non-religious backgrounds, abilities or disabilities, and family compositions.
---