Camp Zephyr Day Camp
Registration Open Now
**NEW REGISTRATION SYSTEM 2023. All participants will need to create a new account for 2023. We know that many of you have been coming for a long time, so we are grateful for your understanding as we make this transition.**
Camp Zephyr Age Requirement
Grades: going into 1st*-5th** grades
*Camp Zephyr is a high paced program, with lots of movement, and social interaction it can be very exhausting for young campers. We require that campers have completed kindergarten before they can attend day camp with us.
**Do you have a 6th-8th grader that love Camp Zephyr? We have a NEW program this summer called Beyond Camp Zephyr geared towards Middle School aged student!. Campers are invited experience all their favorite Camp Zephyr activities – from amazing skits, exciting recreational activities, fun crafts, gaga ball– with two added off-site excursions per week PLUS one "Camp Zephyr Afterhours" evening. For 6 weeks this summer, middle school campers will get tailored activities and content in the beloved Camp Zephyr schedule. Click here to learn more.
Med Form and Waiver:
Please fill out the online med form and waiver for each camper just once before their first week of camp!
---
A Life Changing Summer Experience!
You don't need to look too far from home for an incredible summer experience! At Zephyr Point your child will take an adventure, enjoying all that a week on Lake Tahoe has to offer! Camp Zephyr is packed full of amazing activities led and supervised by our Day Camp Summer Team! This team is made up of energetic, college-age role models committed to caring for each individual camper.
Each week campers will get to experience:
Skits: Each morning all of camp heads down to our amphitheater to watch (and sometimes participate in) hilarious and entertaining skits put on by lifeguards or day camp counselors that are sure to make your camper laugh.
Songs: Tommy toad, Beaver Song, Waves of Mercy, Banana song, Fruit of the spirit and so many more songs are essential to an awesome camp experience. Sure songs are set out for the morning, but singing lasts all day long!
Games: Afternoons are for games! Campers will get time every afternoon to play awesome games such as: capture the flag, nine square, soccer, and the craziest relay races. Can't forget to mention; Thursday is waterslide day!
Crafts: Campers get to learn new crafts every day. Anything from making your own sticker to melty beads is in the picture. Our crafts directors are the most creative and best teachers out there.
Swimming: Zephyr Point is located right on the shore of Lake Tahoe, we have our own private beach with a swimming area created by our docks. Ever camper gets to swim for a minimum of an hour a day, while supervised by our Red Cross certified lifeguards dedicated to keeping day camp camper safe in the water!
Rotating Morning Activities: Campers get a different morning activity every day! Campers rotate throughout the week to archery, scavenger hunt, kayaking, outdoor ed, and crafts for an hour every morning.
Trail Talks: This is the time in the day that campers get to sit down with a snack, their new best friend, and their counselor. During this time, campers will have an opportunity to explore their spirituality through conversations connecting faith, community, and nature. Zephyr Point uses the Christian tradition and the example of Jesus as a lens to help campers see the value, dignity, and humanity in everyone. We welcome and respect all campers and of all spiritual backgrounds to come and participate as they feel comfortable.
Safety is a priority at Zephyr Point. All of our Summer staff is CPR and First Aid certified, and your child will always be supervised by certified American Red Cross lifeguards while swimming, kayaking, and any other activities by the water. In addition COVID-19 precautions will be taken as necessary according to state and county mandates.
Medical forms
All campers will be required to complete the 2023 Child-Youth Medical Form prior to the start of camp. This will be on your registration page and will open 45 days before the first week of camp. We will send email reminders to everyone.
Camp Zephyr requires new, up-to-date medical forms each summer. We cannot let campers participate without receiving these forms prior to their arrival at camp.
General Information
Camp Zephyr is a 5-day, non-residential (not overnight), Christian based, summer day-camp program for first through sixth graders. Children must have completed kindergarten to attend camp. The program runs Monday – Friday, weekly from June 19th to August 11th. Camper check-in begins at 8:45am and pick-up is between 4:00 and 4:15 pm.
Early Drop-off and Late Pick-up
We understand that schedules can often be difficult to coordinate, so we are making an effort to accommodate! We are offering an early drop-off option (starting at 7:45 am) and late pick-up option (concluding at 5:15 pm). Choose one (early arrival or late pickup) for $30 or do both for $50 for the week!
Bus transportation: $50
| Session | 2023 Dates | Transportation Available from: |
| --- | --- | --- |
| Week 1 | June 19-23 | Reno |
| Week 2 | June 26-30 | South Lake Tahoe |
| Week 3 | July 5-7** | Carson City |
| Week 4 | July 10-14 | South Lake Tahoe |
| Week 5 | July 17-21 | Carson City |
| Week 6 | July 24-28 | South Lake Tahoe |
| Week 7 | July 31-Aug 4 | Carson City |
| Week 8 | August 7-11 | South Lake Tahoe |
*Optional round-trip van transportation is available for an added fee of $50 per camper (per week). Campers from all geographic regions are invited to participate during any of the 8 weeks of Camp Zephyr, but transportation is only available for the city listed for that week. Transportation availability is limited, so register early!
**PLEASE NOTE: Week 3 is a 3 day week of camp due to the 4th of July holiday!

What to Bring:
Make sure your child brings what they will need to Camp Zephyr! As lunch is not provided, pack a sack lunch for your child to eat with their group. We will be outside playing games and having fun so a water bottle and sunscreen are necessary; our staff will make sure to reapply sunscreen throughout the day. Every day, we spend time at the beach, playing and swimming, a swimsuit and towel are essential and water shoes are a good addition if you have them. Finally, a backpack to keep all of this together leads to fewer belongings in the lost and found! Other good things to bring are sunglasses, a hat, and a snack!
Program Fees
Individual
Rate
Per child
$285
Add-ons:
Early drop-off OR Late pick-up
$30
Early drop-off AND Late pick-up
$50
A $50 non-refundable/non-transferable deposit is required at the time of registration
Registration closes and balances are due 7 days prior to the session start date.
The 2022 Child-Youth Medical Form with COVID Waiver must be completed prior to the start of camp. This form will be available on your registration account starting 45 days before the event start. We will send an email to remind everyone to fill out this form.
For additional information, questions, or assistance registering, please call our Program Manager at (775) 588-6759 ext 113.
---
See What People Are Saying About Day Camp
"Our kids had a WONDERFUL week! We will be returning next year for sure. We loved all the counselors and they are still re-enacting plays and singing songs!"
"The kids learned new Bible stories and seemed to embrace the messages within the stories."
"My girls loved the day camp and will be attending next year. Their favorite was the bow and arrow shooting. They also loved catching crawdads. Thanks for giving us this opportunity."
"I liked that they had a great time, because they were a little reluctant to go to camp. They ended up telling me that I was right and they had so much fun!"
"My girls tried things they'd never done before because they so thoroughly enjoyed and trusted the counselors."
---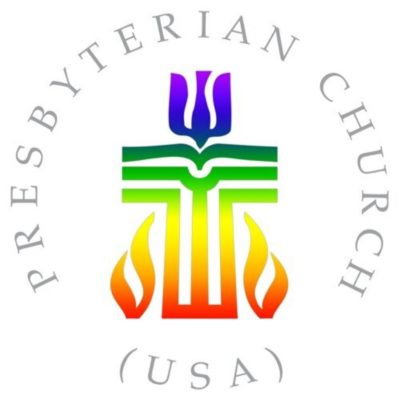 At Zephyr Point Youth Camps, we aspire to create a sacred space where all campers can learn, grow, and thrive in a safe and inclusive environment. We welcome and celebrate the diverse identities and experiences of young people and strive to facilitate an equitable camp experience for youth of all gender identities or expressions, races, ethnicities, sexual orientations, religious or non-religious backgrounds, abilities or disabilities, and family compositions.