Jr./Sr. High Summer Basecamp
Registration for Basecamp 2022 is now open!!
Join us for Summer Basecamps!
At Summer Basecamp at Zephyr Point, Middle and High School students are invited to experience God through education, exploration, and inspiration!
Join us at Summer Basecamp for a life-changing week on the shores of Lake Tahoe! What better way to spend a week of your summer than meeting new friends, going on outdoor adventures, playing wild games, and engaging in conversations about life and faith?
At 2022 Summer Basecamp, you will:
Cultivate friendships (both old and new) and make memories that will last a lifetime
Have the chance to engage in conversations about God and faith, no matter where you are on your spiritual journey
Care for and learn from Creation through a variety of activities, including hiking, kayaking/paddle boarding, or a high ropes course
Laugh until you cry at our awesome lineup of evening activities, including skit nights and dance parties
Grow in your understanding that you are a beloved child of God!
---
The Details:

Basecamp is a 5-night residential camp experience (Sunday-Friday). Campers will stay in dorm-style housing and all meals are provided. All outdoor activities will be accessible to beginners and enjoyable for all levels of experience.
Church groups as well as individual participants are invited to register. Individual registration opens January 11th at 9am. If you are youth pastor or other church representative that would like to register a group of students, please contact us at programs@zephyrpoint.org
Med Form and Waiver:
Please fill out the online med form and waiver for each camper just once before their first week of camp! You can access the forms here
---
Summer 2022 – Registration is Open Now!
| Age | Dates |
| --- | --- |
| Middle School 1 | July 17-22 |
| Middle School 2 | July 24-29 |
| High School | July 31-Aug 5 |
Theme: Creation Speaks!
In the beginning, God created. God is still creating now. What do God and Creation have to teach us about how to live today?
Featured Speakers:
Middle School Basecamp 1 (July 17-22) – Werner Ramirez
Werner (he/him) is a Guatemalan immigrant who grew up in Long Beach, CA. He is the Associate Pastor for Congregational Care & Family Ministries at Fifth Avenue Presbyterian Church in Manhattan. Werner has worked in youth ministry for 15 years on both coasts in suburban and urban contexts. He currently lives in Queens, NY, with his wonderful wife April and little chihuahua (Shuri).
Middle School Basecamp 2 (July 24-29) – Lauren Calvin Cooke
Lauren (she/her) is a doctoral candidate in religious education at Emory University, and she has been working and volunteering in youth ministry since 2011 – a journey that began with her own life-changing experience at summer camp. In her spare time, she loves thrift shopping and decorating cookies. Lauren lives in Atlanta with her husband JP and their happy-go-lucky pandemic baby, John.
High School Basecamp (July 31-August 5) – Luke Zimmerman
Luke (he/him) is the founder and director of El Parkis Youth Ministry, serving middle and high schoolers in the United Church of Christ throughout the greater Sacramento area. Aside from tending the Youth Ministry, Luke also works locally as a musician and writer. Luke lives in Auburn and shares life with his wife Ana and their two rescue mutts, Captain and Willow.
Program Fees:
| Individual | Rate |
| --- | --- |
| Per Camper | $630 |
| Per Leader | $315 |
To Register click on the "Register Now" button at the top of the page. Be sure to make a note of all dietary needs, mobility issues, and roommate requests during the registration process.
Includes Sunday dinner through Friday breakfast
$100 per person Non-refundable/non-transferable deposit due with registration
Zephyr Point has a Youth Scholarship fund that we are excited to be able to use for your camper, if funding would be a challenge for you.
To register a group, please call the Program Coordinator for further instructions (775-588-6759 x 113).
Balance due 14 days before event start date
COVID-19 Safety Policies and Protocols
Here at Zephyr Point, the health and safety of our guests is always our first priority. As the COVID-19 pandemic continues, we are committed to crafting inclusive policies that will allow us to open all of our programs for Summer 2022. This requires creativity, logistical effort, and commitment on behalf of both Zephyr Point staff and program participants alike, and we thank you in advance for your commitment to keeping our community safe.
By registering for a Zephyr Point Summer program, you agree to follow the policies and procedures outlined in our  Summer 2022 Program Safety Plan (v3). Please be sure to review the policies for the program you will be participating in BEFORE registering. All of the policies in this plan are based on recommendations and directives from the following agencies and organizations: 
Centers for Disease Control (CDC)

State of Nevada Declarations and Guidance

Douglas County Department of Health and Human Services

American Camping Association (ACA)
Of course, these guidelines are subject to change as the pandemic shifts, so please plan to check back for revisions of this safety plan between now and the week prior to your scheduled program (the date at the top of the document will indicate the last revision). Any major policy changes will be sent directly to registrants.
---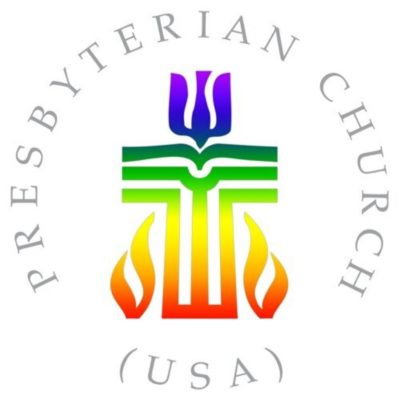 At Zephyr Point Youth Camps, we aspire to create a sacred space where all campers can learn, grow, and thrive in a safe and inclusive environment. We welcome and celebrate the diverse identities and experiences of young people and strive to facilitate an equitable camp experience for youth of all gender identities or expressions, races, ethnicities, sexual orientations, religious or non-religious backgrounds, abilities or disabilities, and family compositions.
---