Winter Camp Zephyr
Dates: January 2-6, 2023
Join us this winter break for a week with your favorite counselors and camp activities in the snow!
Registration opens: September 30, 2022 at 9am.
A Wonderful Winter Experience!
You don't need to look too far from home for an awesome winter break! At Zephyr Point your child will take an adventure, enjoying all that a week on Lake Tahoe in the winter has to offer! Winter Camp Zephyr is all about creating unforgettable experiences for campers.
Winter Camp Zephyr will hold many of the same types of activities as Summer Camp Zephyr only with a frosty twist. See below some of the highlighted activities:
Skits: Each morning all of camp will watch (and sometimes participate in) hilarious and entertaining skits put on by day camp staff that are sure to make your camper laugh.
Songs: Tommy toad, Beaver Song, Waves of Mercy, Banana song, Fruit of the spirit and so many more, are essential in the camp experience.
Games: Afternoons are for games! Campers will get time every afternoon to play awesome games! This time will be a time for all campers to get outside, even in the cold. Games may include snow ball fights, snowman building and other snow related activities.
Crafts: Campers get to learn new crafts every day. Anything from Q-tip snowflakes to melty beads is in the picture.
Rotating Morning Activities: Campers get a different morning activity every day! Morning activities may include; snow science experiments, relay races, canoe rides and more!
Trail Talks: This is the time in the day that campers get to sit down with a snack, their friends and their counselor. During this time, campers will have an opportunity to explore their spirituality through conversations connecting faith, community, and nature. Zephyr Point uses the Christian tradition and the example of Jesus as a lens to help campers see the value, dignity, and humanity in everyone. We welcome and respect all campers and all spiritual backgrounds to come and participate as they feel comfortable.
General Information:
Winter Camp Zephyr is a day camp (non residential) that will run during a week in the midst of school winter break. Registration is for the entire week of January 2-6.
Winter Camp Zephyr Age Requirement:
Grades: Kindergarten**-6th grades ONLY
**Camp Zephyr is a high paced program, with lots of movement, and social interaction it can be very exhausting for young campers. We require that campers be in Kindergarten during the week of camp.
Time:
8:30-4:30 Monday-Friday
Safety is a priority at Zephyr Point. All of our Summer staff is CPR and First Aid certified,  In addition COVID-19 precautions will be taken as necessary according to state and county mandates.
Medical forms
All campers will be required to complete the 2023 Child-Youth Medical Form with COVID Waiver prior to the start of camp. This will be sent by email before your week of participation.
Camp Zephyr requires new, up-to-date medical forms every year. We cannot let campers participate without receiving these forms prior to their arrival at camp.
Early Drop-off and Late Pick-up
We understand that schedules can often be difficult to coordinate, so we are making an effort to accommodate! We are offering an early drop-off option (starting at 7:45 am) and late pick-up option (concluding at 5:15 pm). Choose one (early arrival or late pickup) for $30 or do both for $50 for the week!
Bus transportation: There will be NO bus transportation for Winter Camp Zephyr 2023

What to Bring:
Make sure your child brings what they will need to Camp Zephyr! All items listed below are required daily:
Backpack
Lunch and snacks
Water bottle
Ski pants
Ski jacket
Warm layers for outdoor play
Cooler layers for indoor play
Snow boots for outdoor play
Close toed shoes for indoor play
Beanie
Gloves
Sunscreen
Extra socks and gloves
Program Fees
Individual
Rate
Per child
$280
Add-ons:
Early drop-off OR Late pick-up
$25
Early drop-off AND Late pick-up
$40
A $50 non-refundable/non-transferable deposit is required at the time of registration
Registration closes and balances are due 7 days prior to the session start date.
The 2023 Child-Youth Medical Form with COVID Waiver must be completed prior to the start of camp. This form will be sent via email before your week of participation.
For additional information, questions, or assistance registering, please call our Program Coordinator at (775) 588-6759 ext 113.
---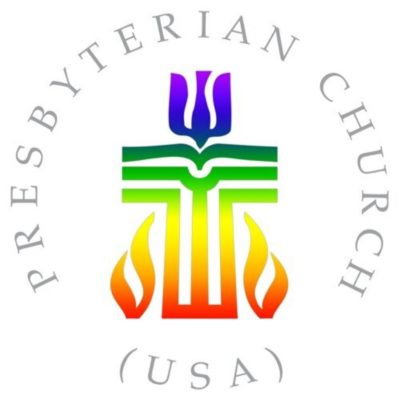 At Zephyr Point Youth Camps, we aspire to create a sacred space where all campers can learn, grow, and thrive in a safe and inclusive environment. We welcome and celebrate the diverse identities and experiences of young people and strive to facilitate an equitable camp experience for youth of all gender identities or expressions, races, ethnicities, sexual orientations, religious or non-religious backgrounds, abilities or disabilities, and family compositions.